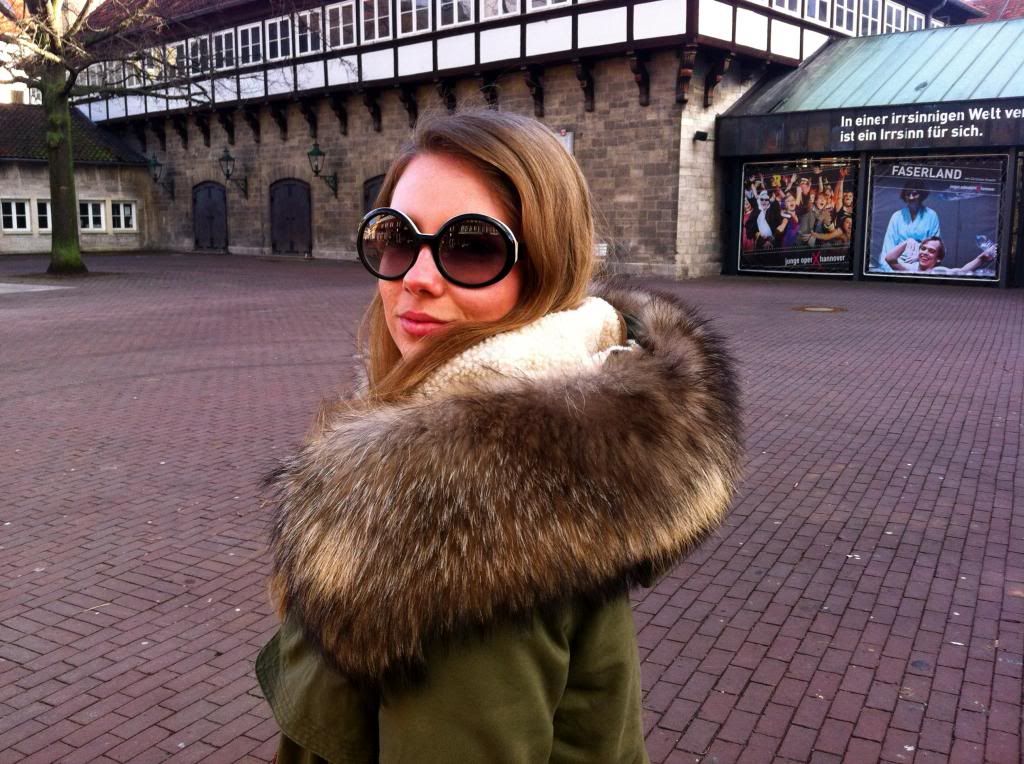 Minusey green Parka
Chanel sunglasses
Primark bag
Gap jeans
Buffalo pistol boots
Urban Outfitters shirt
Salut!! Today I spend my whole time outside because the weather was just a dream (for winter!). It was cold but sunny and the second time that I could wear sunglasses this year. I met some friends and we relaxed with coffee in the sun and went out for a little bit shopping.
I decided to wear my new green Parka which I bought last Monday, my new shirt from Urban Outfitters, jeans, boots and my old Chanel sunglasses.
I really need to go to a hair dresser ASAP!! Haha...
Have a good saturday night!! Xx