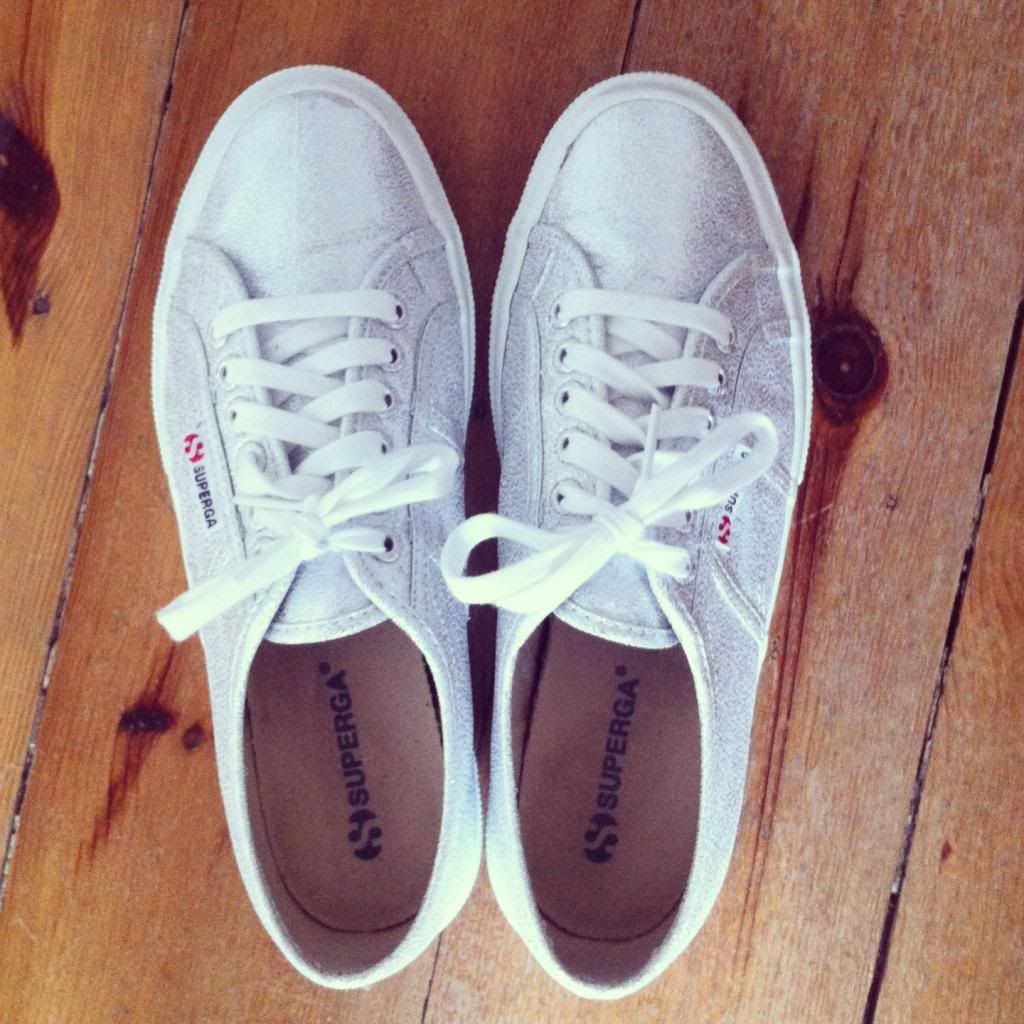 It was the first time that I left London without overweight last monday. Usual I'm buying
lots of cloths, shoes and accessories in on of my favorite cities but this time I enjoyed London without big shopping trips.
I only bought silver Superga sneaker and a golden feather bracelet which you can see in the picture.
London is like my second hometown and I will post about my favorite places soon.