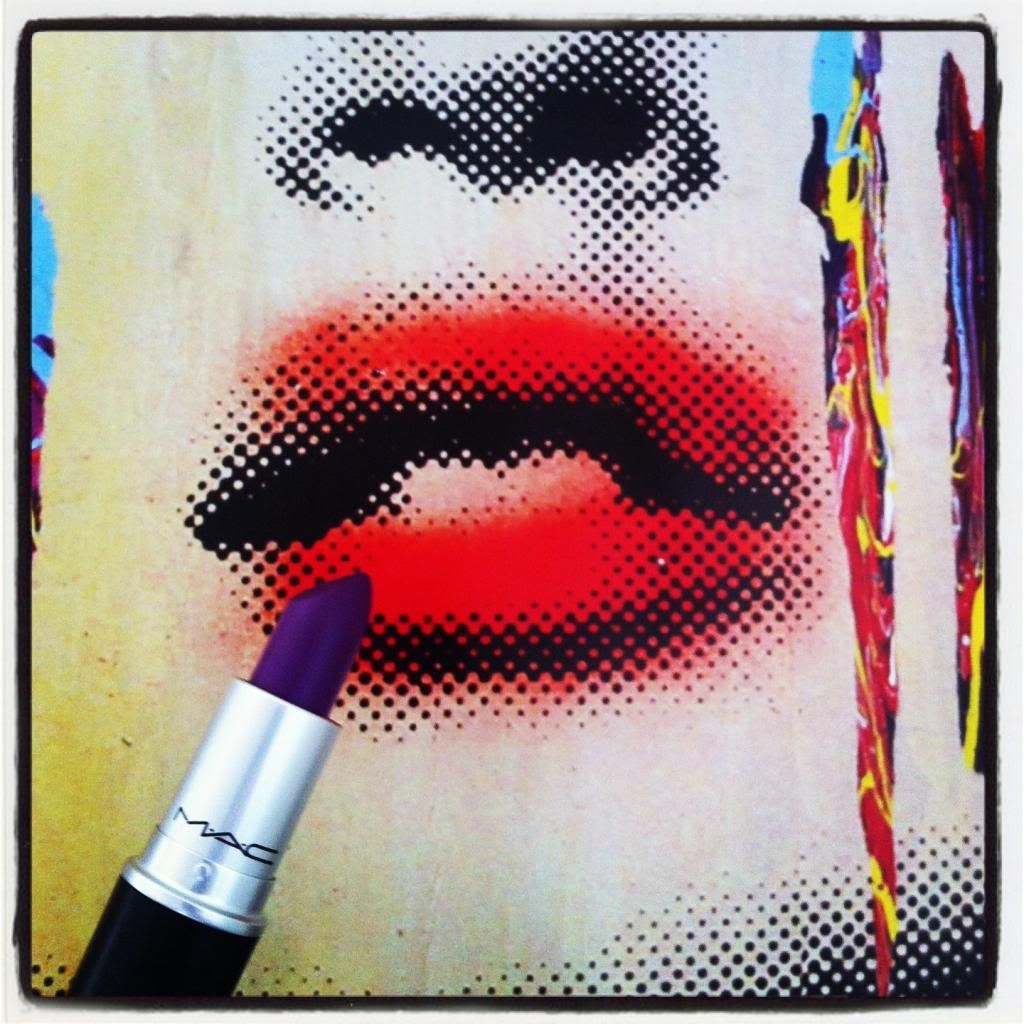 Yesterday I fall completely in love with this purple lipstick called "Heroine" from MAC during a shopping trip.It was kind of a funny story because I've never been looking for crazy lipstick colors like this.
My friend was looking for presents and so we went to the MAC store.
The sale assistant looked beautiful and she was wearing "Heroine" .
I tested the lipstick and fall directly in love. I think the first reason why I bought the lipstick was that the sale assistant looked so pretty with the color. The second reason was that I looked OK with the color.
And now I'm a proud owner of the "Heroine" lipstick and I think it was a great decision.
Have a nice and lazy sunday!Xx