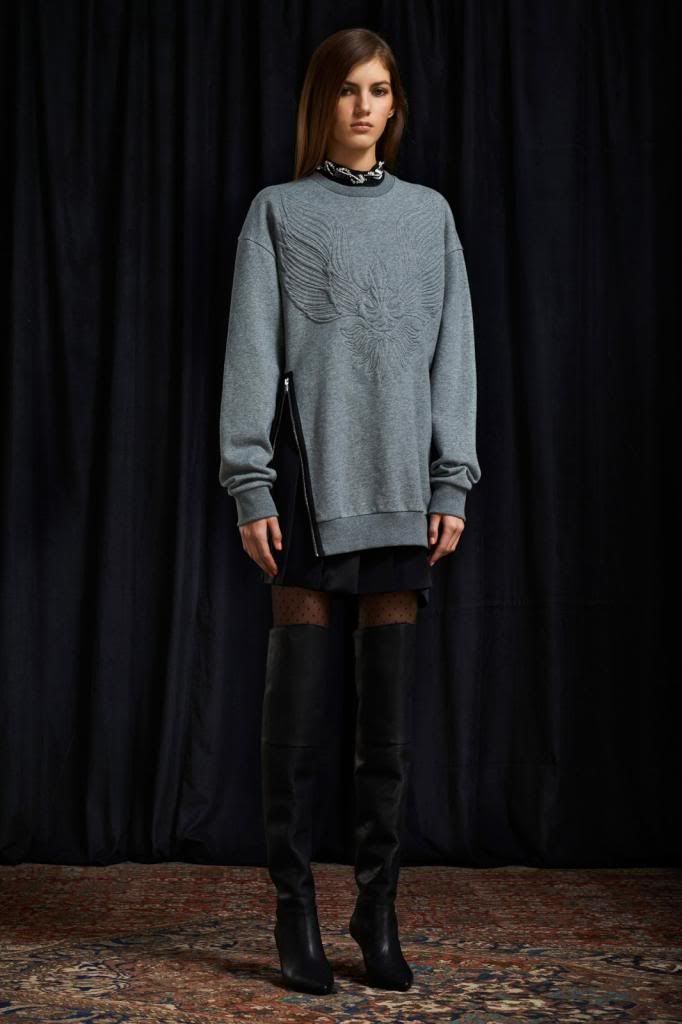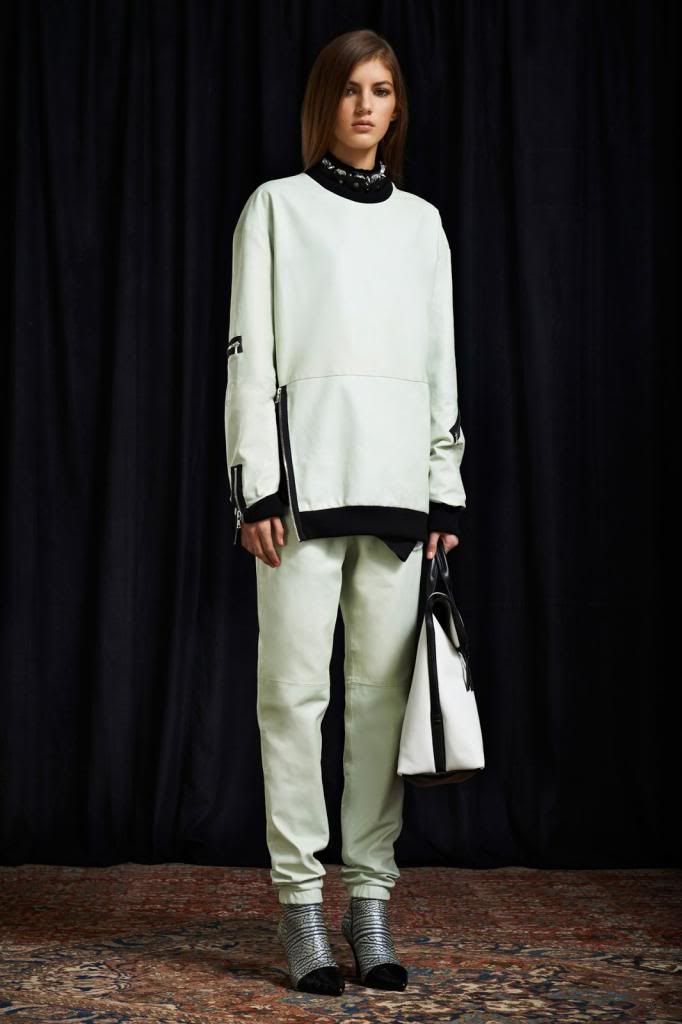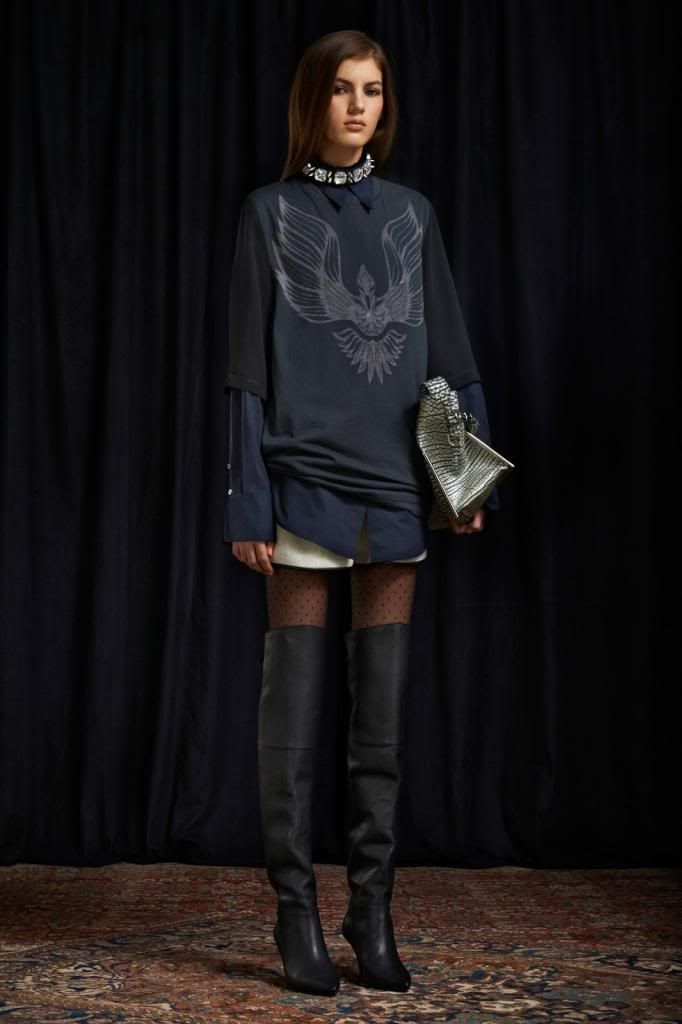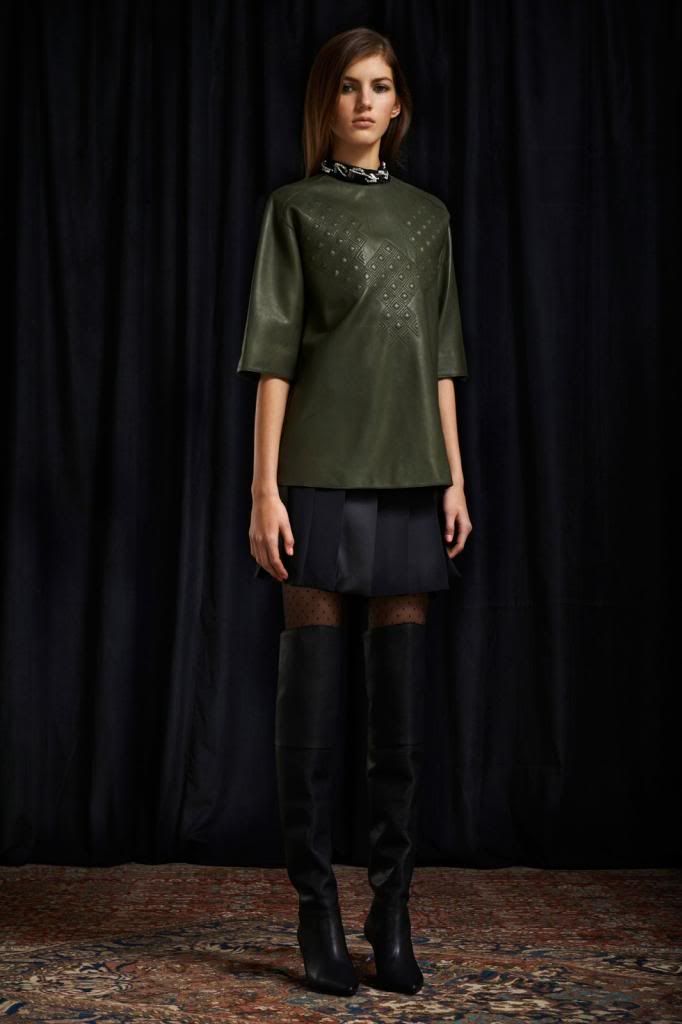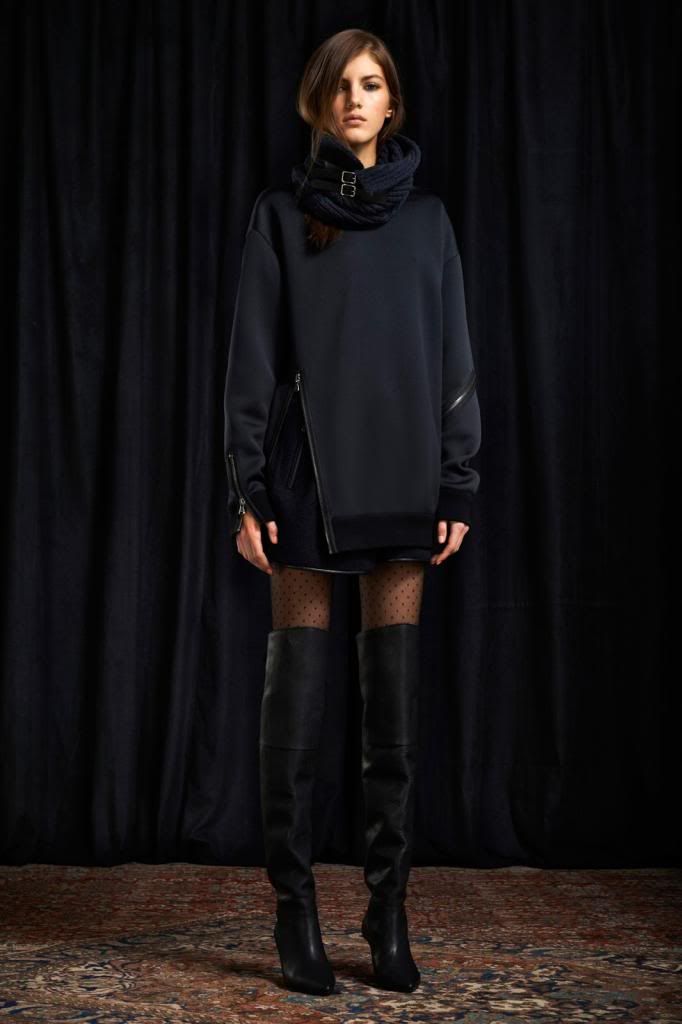 The spirit of riding a roaring Harley down an open highway permeated Philip Lim´s Pre Fall 2013 collection.
Not only the cloths look great...also the accessories (SHOES!) are an eye catcher and I love the fact to mix the casual pieces with the chic ones.
I say definitely YEESSS to the simple skirts featuring asymmetrical hems, outerwear with rounded shoulders and oversize knitwear pieces.