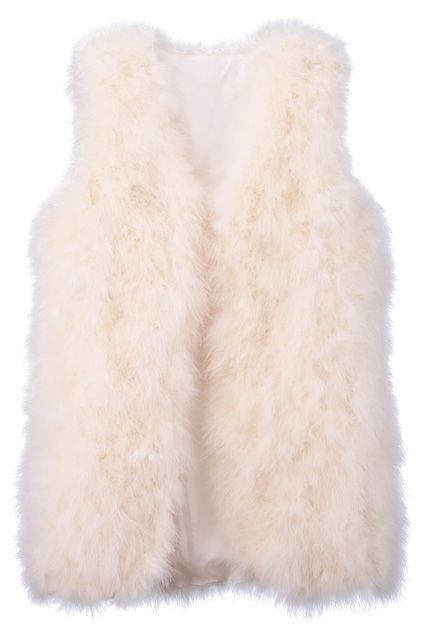 ROMWE.com
GOOD MORNING!!
I hope you all had a great friday night?! I will spend my weekend just in bed because I´ve got a cold . The only good thing is that I have time to check out some online shops where I always find my favorite pieces. After I checked yesterday ASOS.com, TOPSHOP.com, ZARA.com etc I stopped at ROMWE.com and found this amazing powder feather vest. The most of you know that I´m in love with vests and my favorite ones are feather, leather and fur vests. This type of feather vest is nearly the same like me green one but I like the powder so I´m thinking about to order this amazing piece for christmas. I think this vest would be fits perfect with the rest of my christmas outfit.
You should check ROMWE.com
HERE
...they have great stuff! Have a lovely saturday Xx
GUTEN MORGEN!!
Ich hoffe ihr habt alle eine gute Freitagnacht hinter euch?! Ich weniger, denn ich bin mit einer fetten Grippe an mein Bett gefesselt. Eine gute Sache den ganzen Tag im Bett zu liegen ist allerdings, dass Frau endlich mal Zeit hat in Ruhe alle Online-Shops zu durchsuchen. Ich finde eigentlich meist meine späteren Lieblingsteile online und kann deshalb nicht die Hände davon lassen online zu bestellen. Nachdem ich gestern bei ASOS.com, TOPSHOP.com, ZARA.com etc aktiv die Sachen durchforstet habe, bin ich auf ROMWE.com auf diese wunderschöne puderfarbende Federweste gestoßen, in die ich mich sofort verliebt habe. Die meisten von euch wissen, dass ich Westen einfach liebe. Zu meinen Favoriten gehören Feder-, Fell- und Lederwesten. Diese Federweste ist ähnlich wie meine grüne aber mir gefällt diese Farbe so gut, dass ich darüber nachdenke mir die Weste zu Weihnachten zu bestellen.
Sie würde perfekt zu meinem restlichen Weihnachtsoutfit passen.
Ihr solltet ROMWE.com mal
HIER
besuchen, denn sie haben großartige Sachen dort! Genießt euren Samstag Xx